Description
❶Realize real-time wireless monitoring function of solar controller and inverter by APP,,simple and convenient to set,, One-key restore the factory settings.Suitable for Andriod system. (it need few seconds to identificate single when you first connect the wifi single by APP)
❷Real-Time monitor the Daily energy/Monthly energy/Total energy and power
❸Suitable for: FT-(Ampinvt) Series, APC(Ampinvt)Series,the(Silver case,Ampinvt Logo),do not support 40A only.
❹Use high performance CPU with core M4, Ultra-low power consumption and high speed data processing capability,No need of external power supply , Communication distance up to 165 f
❺Widely Used: RV, camp, street lighting wireless monitoring etc .our email is ouqinmao@ampinvt.com .contact us if you have any question.
   M-WR4 Box-WIFI-01 is a kind of serial server which can make our company's solar controller and inverter be with wifi communication function, and carry out wireless monitoring, parameter settings, and etc. For the system only by cooperating with mobile phone APP(Android). Plug and play, simple and convenient set, it has many excellent features. 
APP download:http://www.inverteriot.com/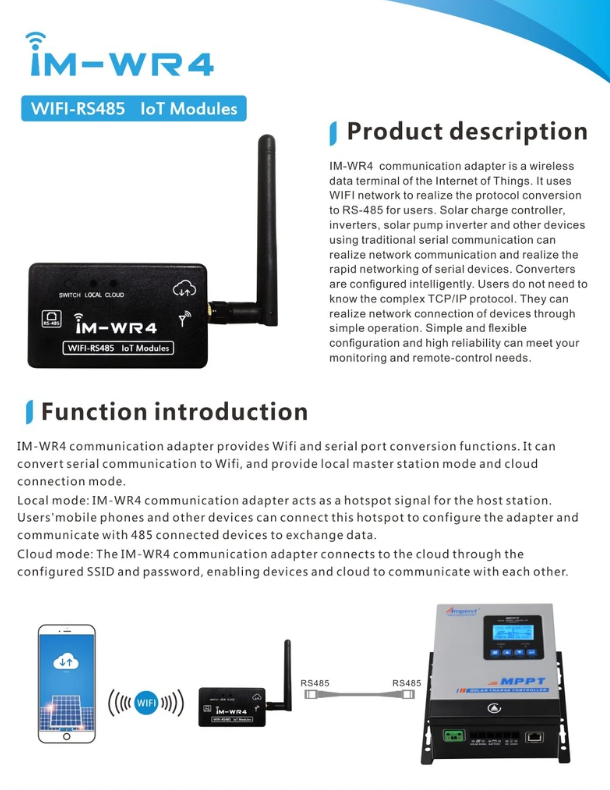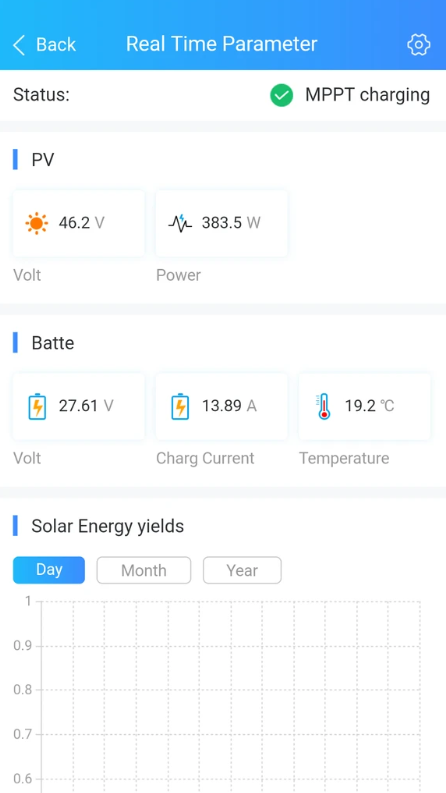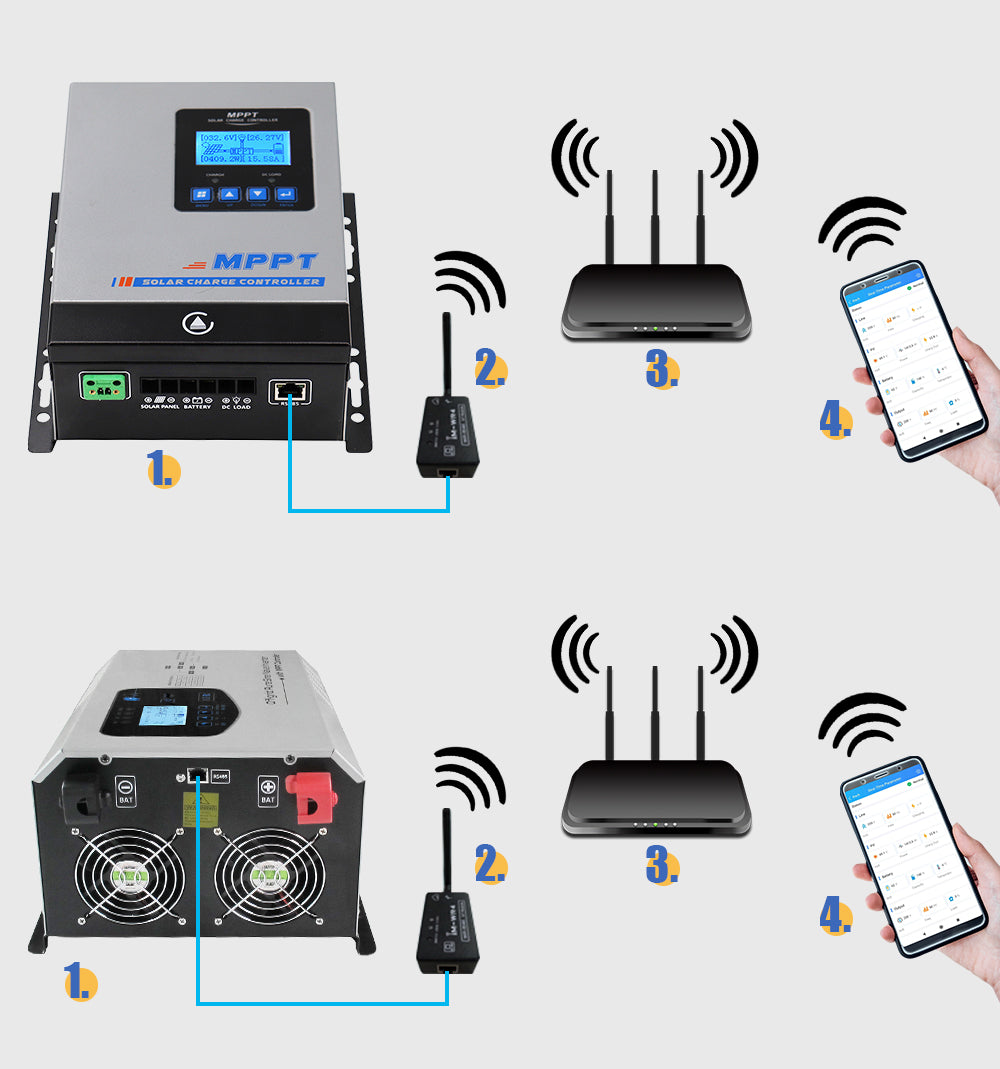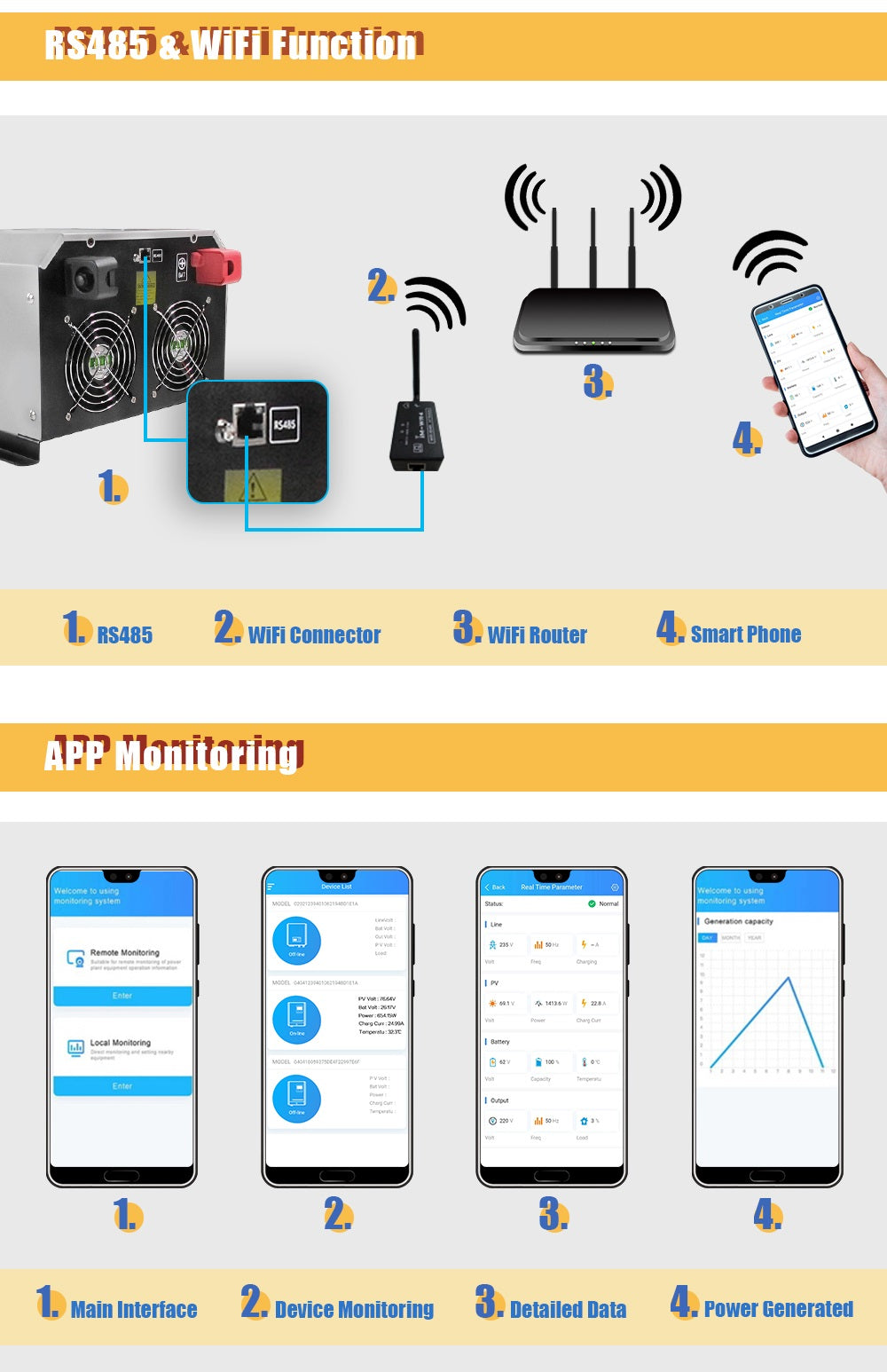 Payment & Security
Your payment information is processed securely. We do not store credit card details nor have access to your credit card information.