Solar Pump System
Solar water pump system working principle
Solar panels absorb solar radiation and convert it into electricity.The solar water pump inverter adjusts the output power in real time according to the change of sunshine intensity and drives the water pump to work.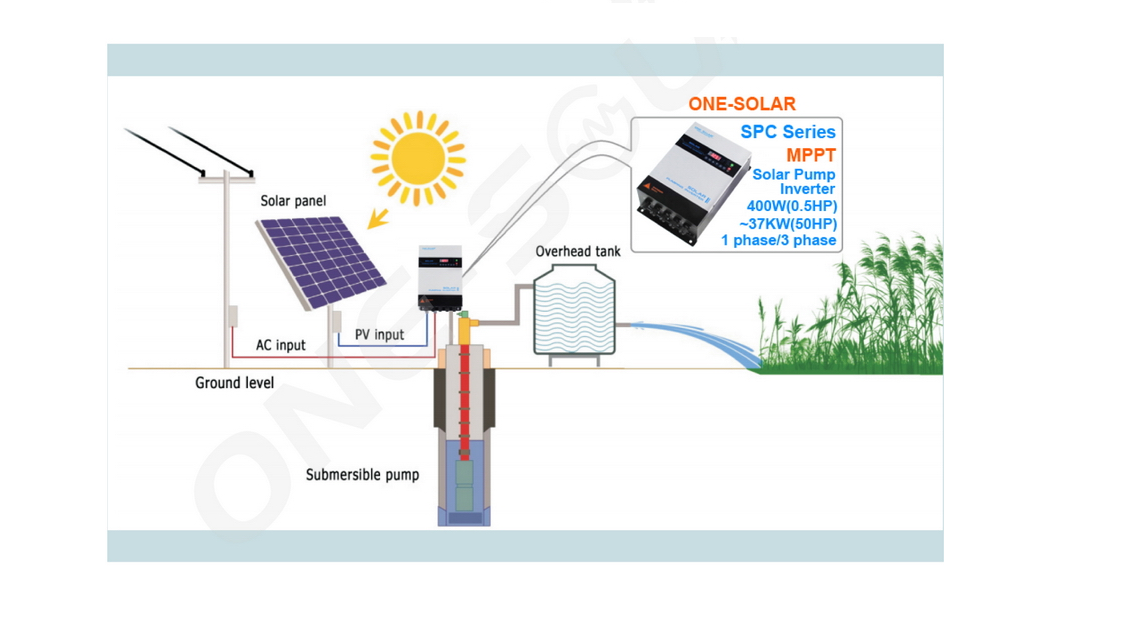 Solar water pump system structure
The solar water pump system mainly consists of three parts: solar panel, solar water pump inverter and water pump
▪️Solar panel: solar energy collection and photoelectric conversion device
▪️Solar water pump inverter/controller: converts the electricity generated by solar panels to drive the water pump;Control and adjust the pump system to maximize power
▪️Pump: conveying liquid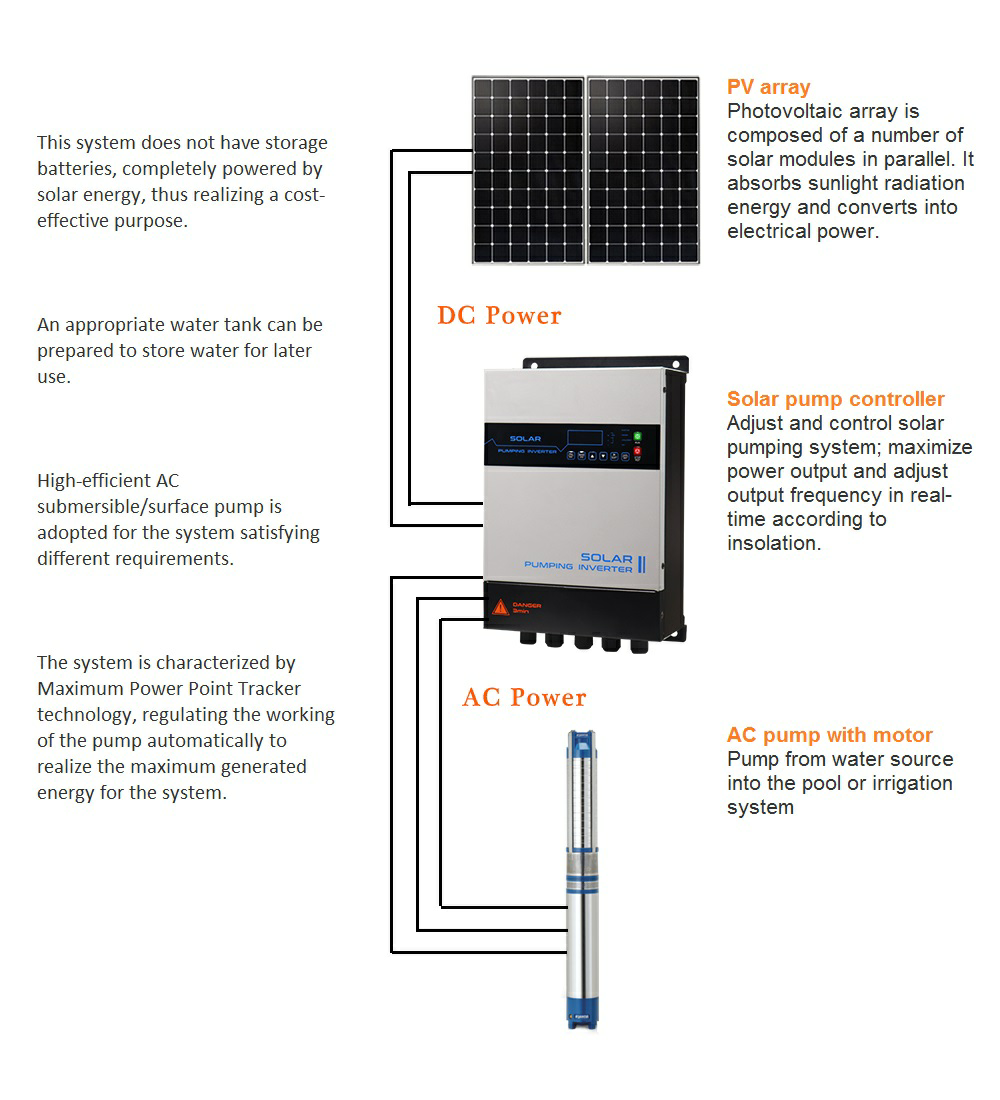 Application field
Photovoltaic water pump system is an effective exploration of the development of new energy technology, and it can be widely used in the fields of "agricultural irrigation", "desert management", "afforestation", "urban waterscape", "domestic water", "grassland animal husbandry" and so on.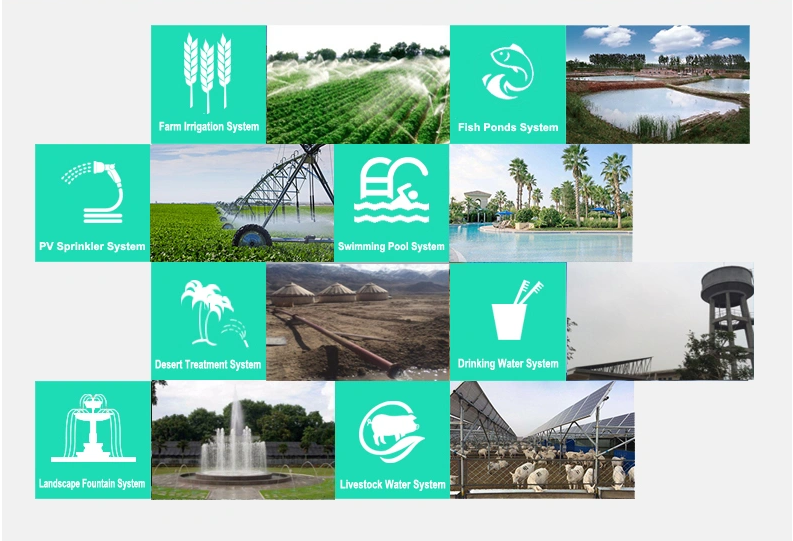 SPC Series Solar Pump Inverter
Model No.: SPC Series
1. Rated Power:0.75KW(1HP) ~ 37KW(50HP)
2. 750W(1HP)/1500W(2HP)/2200W(3HP)/4000W(5HP)/5500W(7HP)/7500W(10HP)/11KW(15HP)/15KW(20HP)/18.5KW(25HP)/22KW(30HP)/30KW(40HP)/37KW(50HP)
3. DC Input MPPT 330VDC-550VDC to Output 220VAC (1 Phase/3 Phase) 380VAC (3 Phase)
4. AC Input: 220VAC (1 Phase/3 Phase) 380VAC (3 Phase)
5. Product description: solar pump controller | MPPT Solar Pump Inverter Model SPC Series.
6. Inverter Manufacturer.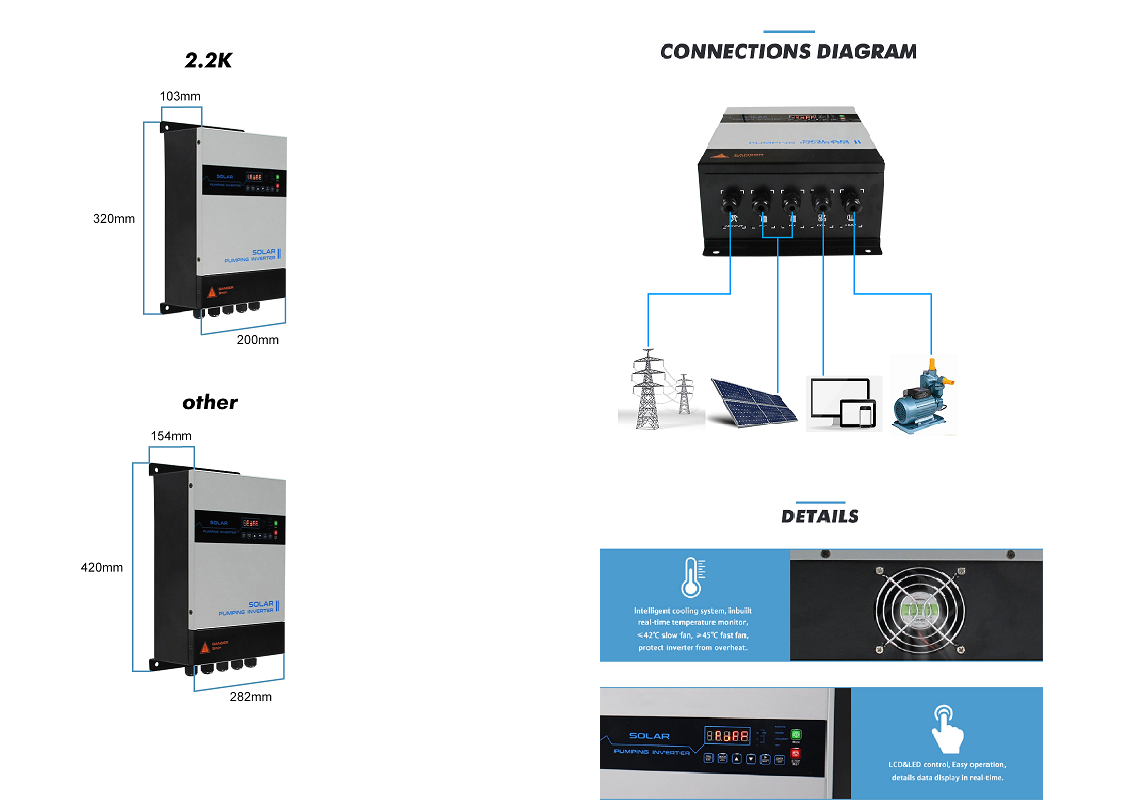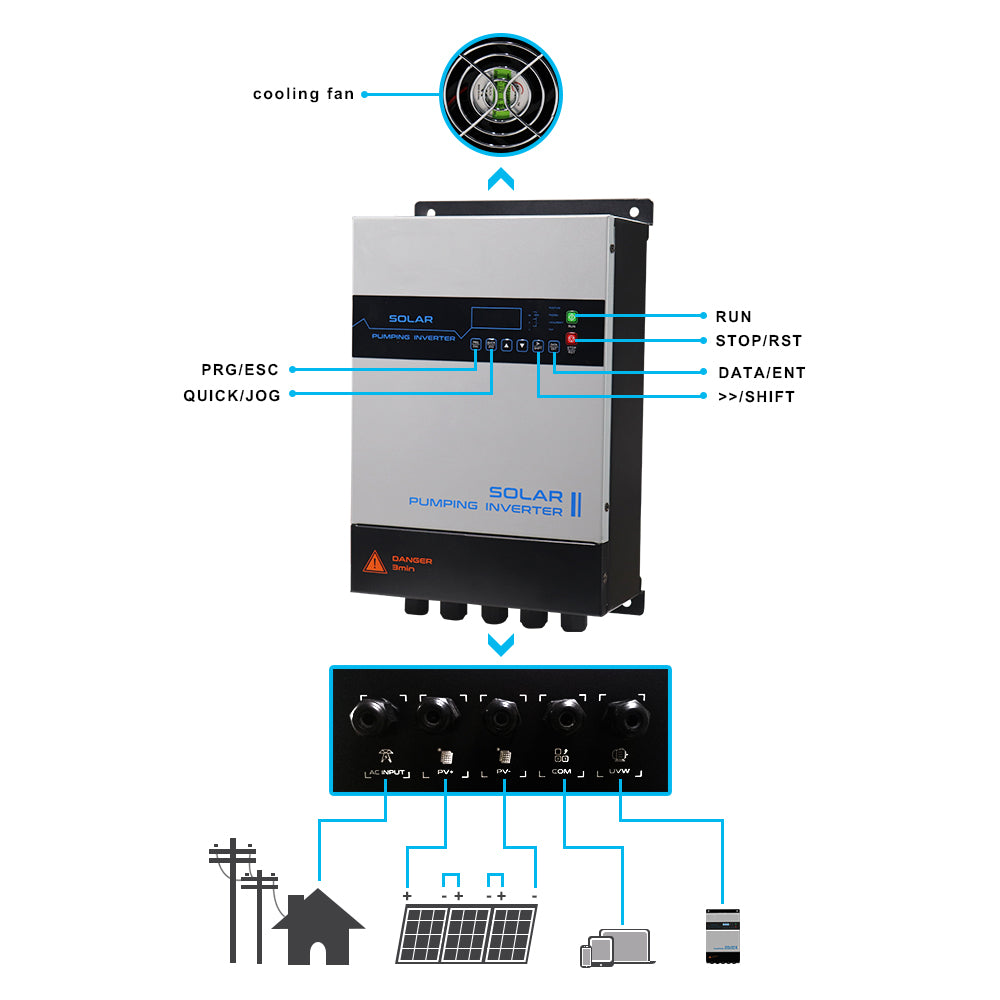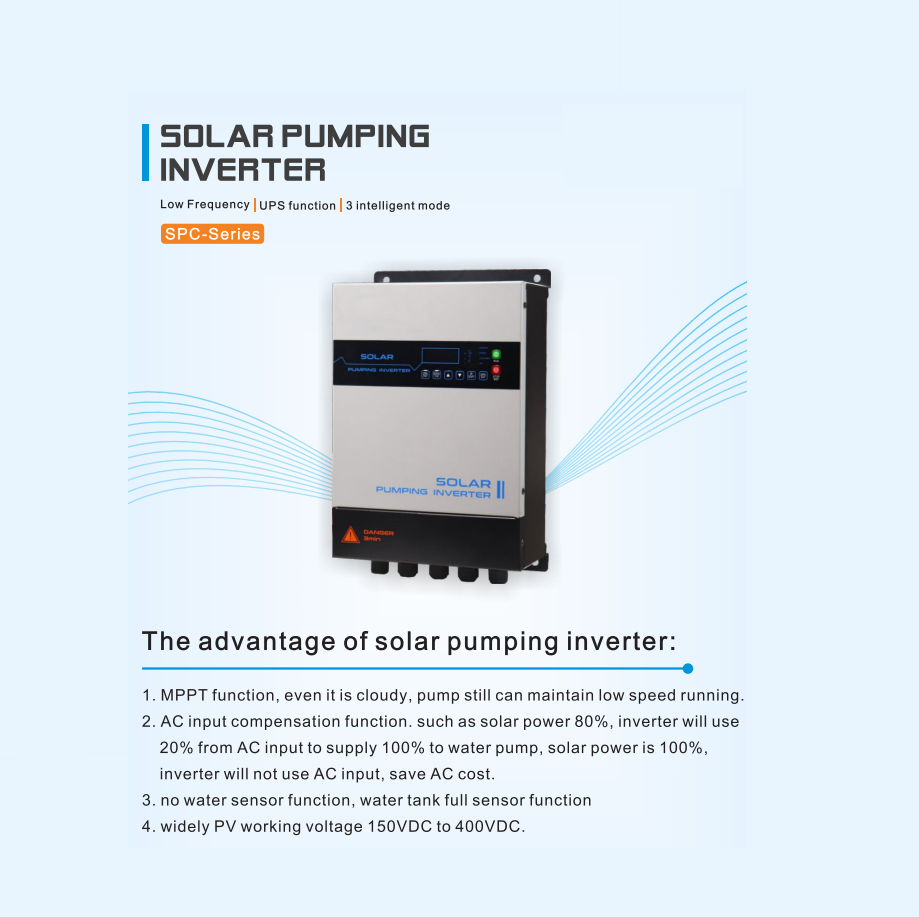 Performance characteristics
◆The pump water system runs fully automatically, without manual operation and only a small amount of daily manual maintenance
◆ No need for battery or construction control room
◆ with high efficiency and low light working function, it can still play a high work efficiency in cloudy weather, to ensure the water use in cloudy and cloudy days
◆ New MPPT control technology and industry-leading inverter technology to ensure the maximum efficiency of the system to use solar power generation
◆ According to the water demand and local sunshine conditions to optimize the system design, water efficiency is high
◆Compatible ac input
◆ Remote system control and monitoring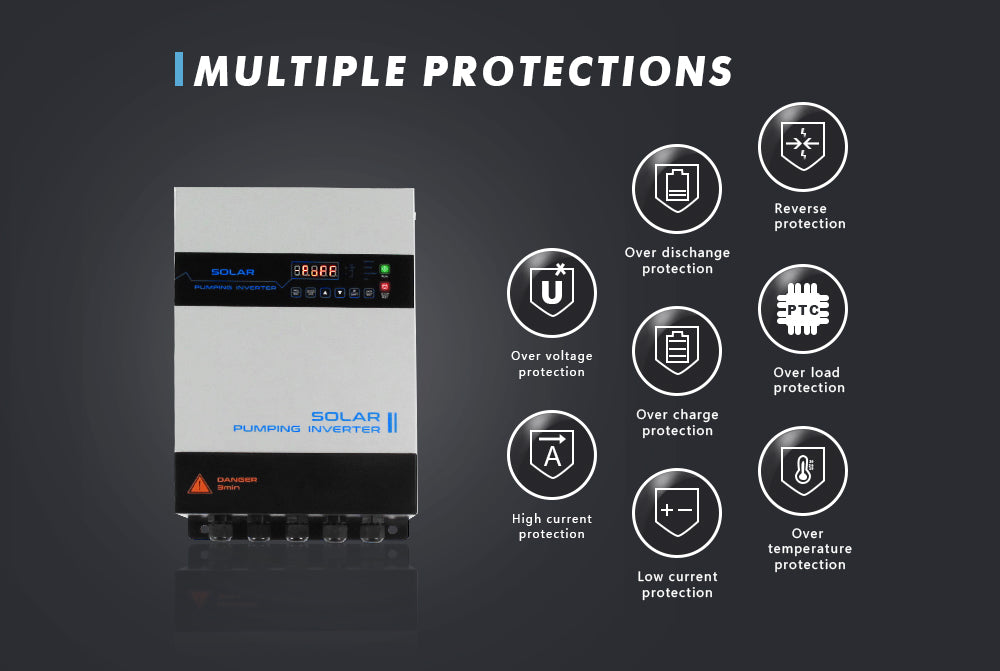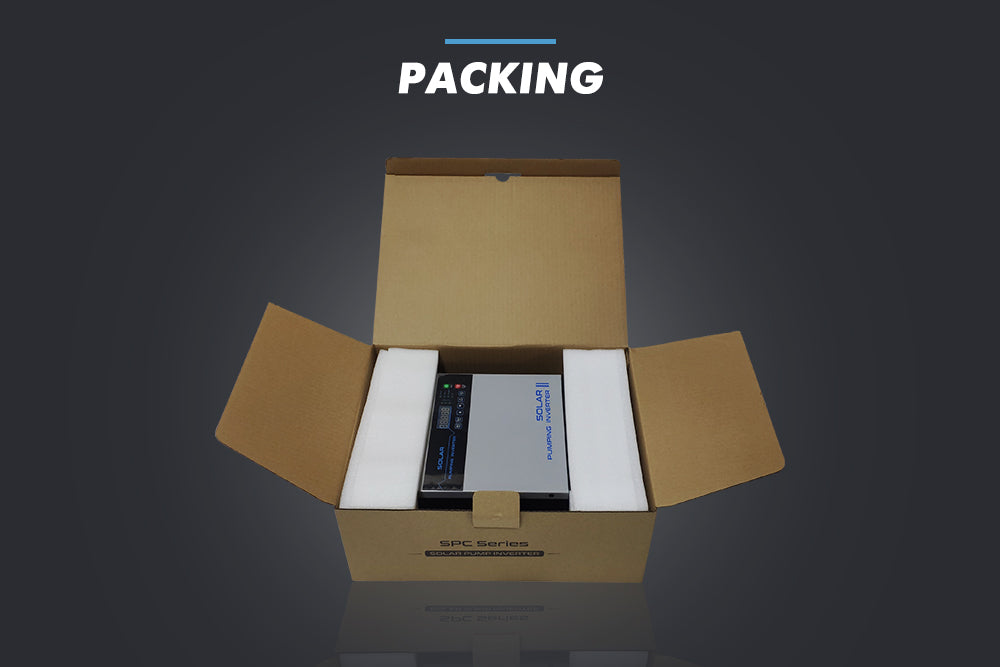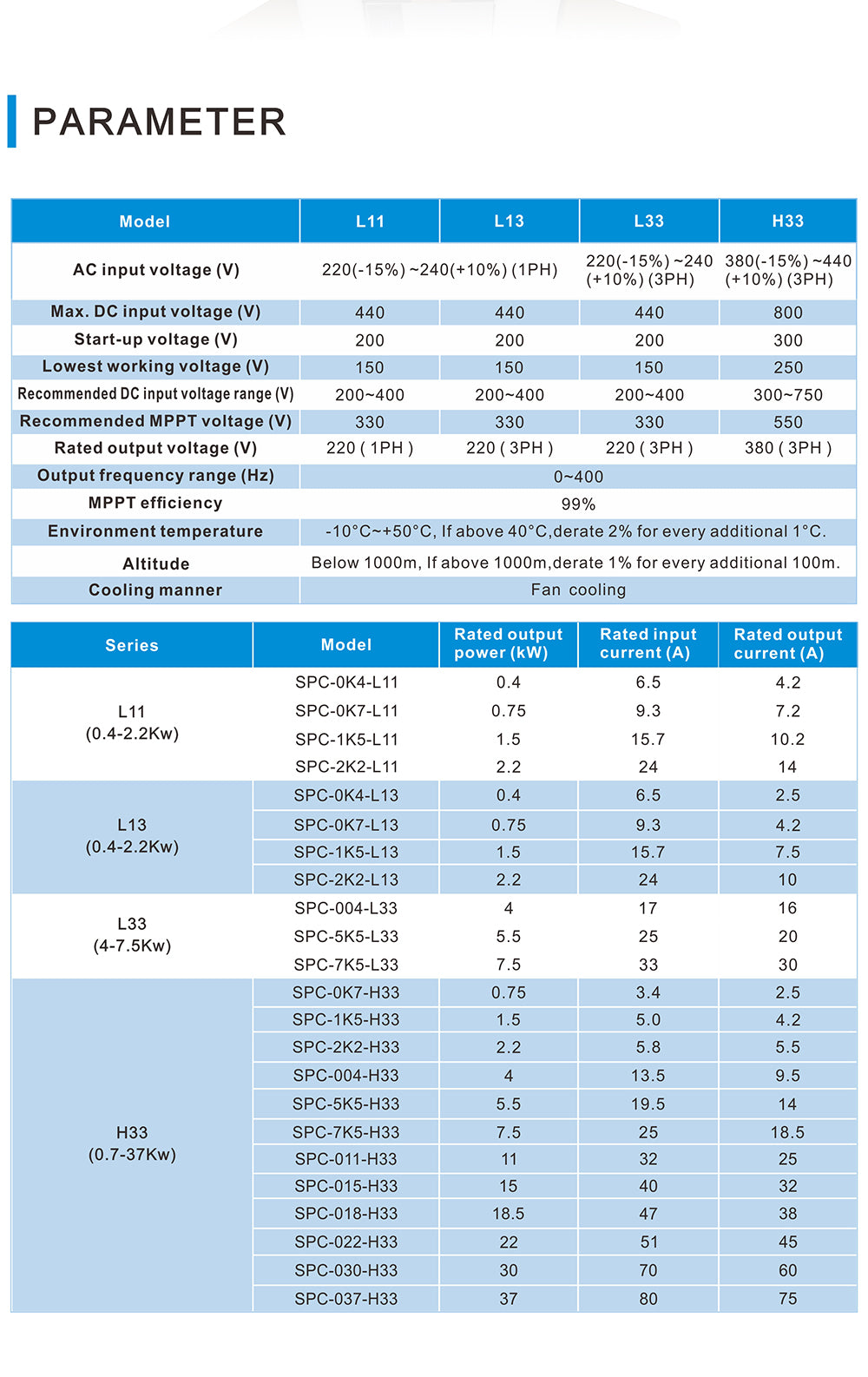 Welcome to customize the pump inverter
Enquiry For Solar Pump Inverter :
Model No.: SPC Series
1. Rated Power: 0.75KW (1HP) ~ 37KW(50HP)
2.AC Input : 220V-240V (1 Phase/3 Phase) / 380V-440V(3 Phase)
3.And what is the specific specification of your pump ?
E-mail :ouqinmao@ampinvt.com
Whatsapp:  +86 186 7655 8442